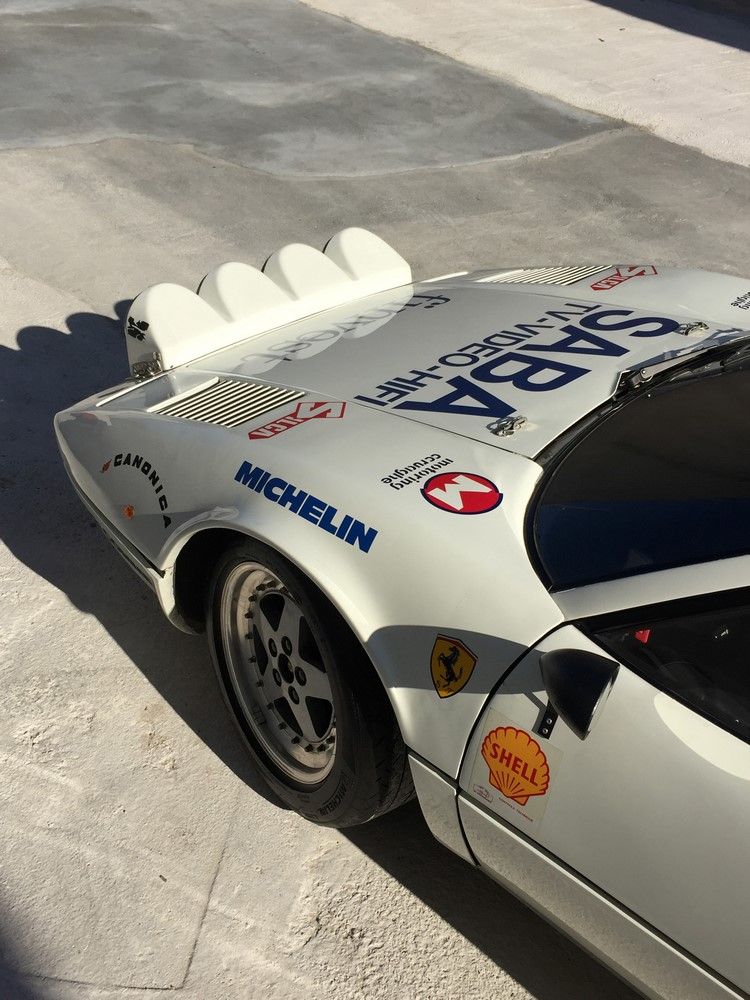 Zoom on our Ferrari 308 GTB Group B, chassis 18869.
This car is the first of the only four Ferrari 308 GTB Group B built by Michelotto in the period.
And it is the only one with the two-valves engine and the fiberglass engine.


In the period, this car won the Sicilian Rally Championship (1983) but also the Spanish Rally Championship (1984).In 1984, 18869 finished 3rd in the Targa Florio.
Following its retirement from contemporary races, this Ferrari 308 GTB Group B entered several historic races, such as the Tour Auto.
She was owned by Bernard Comte in the late 90's, who sold it to Jean-Jacques Compas in 2011.
In very good mechanical condition, 18869 is THE Ferrari to enter the Tour Auto or other historic events.
The car is matching numbers and painted in its period colors.
#18869 has its FIA papers, French registration and is sold with a set of extra rims.
Today, this Ferrari 308 GTB Group B Michelotto is part of our collection. She is visible in our premises, upon appointment.
GTC is located in the South of France. You can contact us by e-mail or by phone at the following number: +33 442 726 199
Please note that all viewing are strictly by appointment only