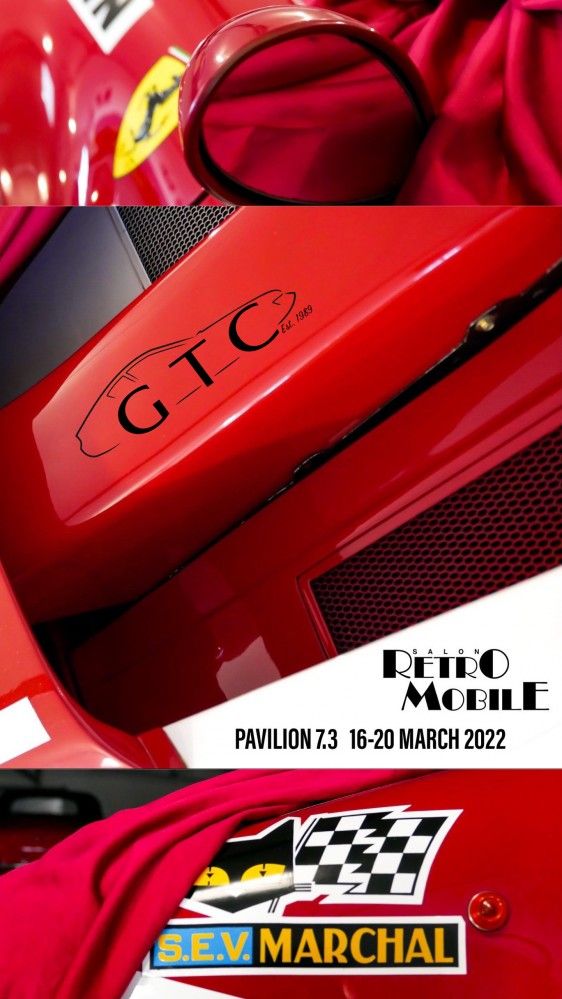 We are thrilled at GUIKAS GTC to announce our return to Salon Rétromobile with our friends from Eleven Cars and 41Watch .
We promise you a lot of beautiful and iconic cars and watches, including an iconic racing Ferrari previously owned by Asterix's dad: Albert uderzo

When? 16-20 March 2022
Where? Paris Expo Porte de Versailles / Pavilion 7.3

We can hardly wait until we see our customers, friends and each one of you who have been patiently waiting for two years now to attend this magnificent show.
Stay tuned and see you in exactly 15 days in Paris!
GTC is located in the South of France. You can contact us by e-mail or by phone at the following number: +33 442 726 199
Please note that all viewing are strictly by appointment only