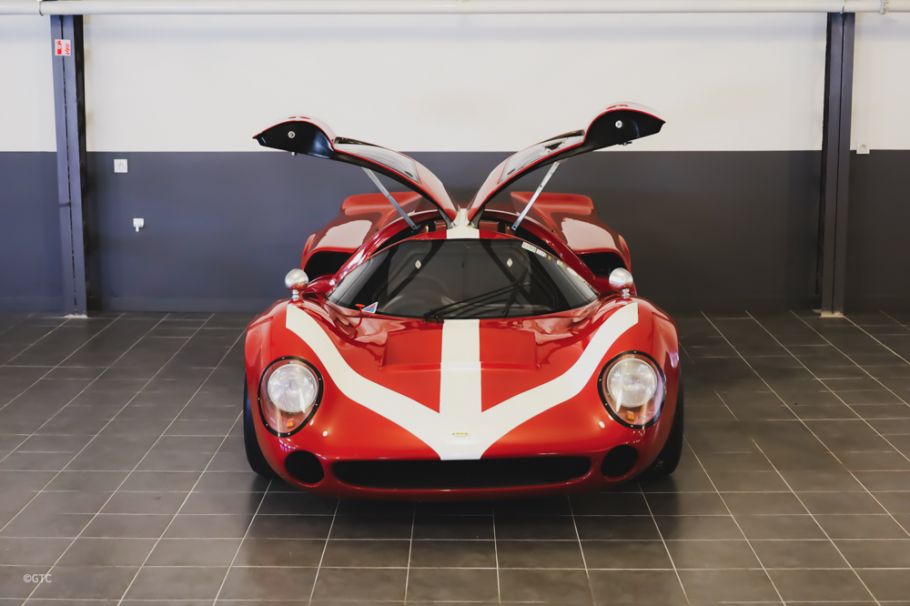 Our Lola T70 MKIII, chassis no. SL73/130 is a Lola T70 MKIII Coupe. It is one of the 9 Coupe remaining today. Many cars have been destroyed or converted to Spyder, and many spyder have been converted to coupe too...
SL73/130 was finished on 26th May, 1967 in Red with White stripes, ordered by the Fujii Company Ltd // Taki Racing Team in Japan.
The car arrived with another Lola T70 MkIII Coupe (chassis SL73/116) ordered by the Taki Team in Tokyo the 1st April, 1968.
More information here: http://www.gtc-collection-cars.com/car-for-sale/1967-lola/t70-mkiii-gt-coupe-180.html
GTC is located in the South of France. You can contact us by e-mail or by phone at the following number: +33 442 726 199
Please note that all viewing are strictly by appointment only