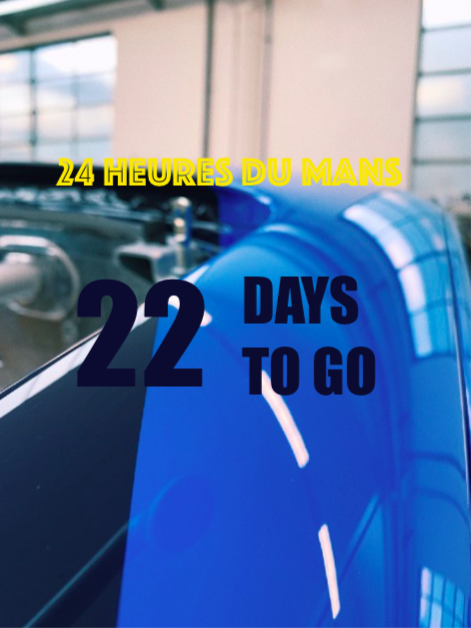 RACING FOR A GOOD CAUSE
with the ICM
The start of the 24 Hours of Le Mans is now in 22 days, while the official test will take place next week-end (2nd of June) and we couldn't be more excited about it.

We decided to raise funds for the ICM (Institut du cerveau et de la moelle épinière / Brain and Spine Institute) and we will be proud to represent this association on the Circuit de la Sarthe during this mythical race. 

The ICM is an international brain and spinal cord research center whose innovative concept and structure make it the only institute of its kind in the world.
The center is based in Paris, in the Pitié-Salpêtrière hospital.  

The ICM brings patients, doctors and researchers together with the aim of rapidly develop treatments for disorders of the nervous system and conduct studies on various themses, such as Alzheimer, Parkinson, multiple sclerosis, neurogenetics, peripheral neuropathies, epilepsy and other neurological diseases.  

We are endlessly grateful for the donation you'll give to this association and we invite you to click on the following link:

http://www.alvarum.com/gtcguikas
and to share this initiative with your relations.  

The funds will be directly transferred from Alvarum (a well-known fundraising platform) to the ICM.
The process is very easy, and secured ; and your donation will give you the right to the tax allowances you know (once you make your donation, you can print your tax receipt). 

Thank you from the bottom of our hearts.
GTC is located in the South of France. You can contact us by e-mail or by phone at the following number: +33 442 726 199
Please note that all viewing are strictly by appointment only