1972 FERRARI Dino 246 GT
Following a production run of 154 Dino 206s, Ferrari introduced the Dino 246 GT and GTS in 1969.
Now boasting a 2.4-litre V-6, this engine produced 15 more horsepower over the previous 2.0-litre unit and was noticeably quicker than its predecessor. The 246 Dino boasted a near-perfect weight distribution, partly in thanks to its mid-mounted engine.
From 1971 to 1974, Ferrari would produce the final iteration of the Dino, designated the "E Series", that represents the 246 GT in its final, most mechanically advanced form. Its 2.4-liter engine produced up to 192 horsepower, and it was paired with a five-speed gearbox. These Dinos were equipped with dual-Weber DCNF7 carburettors, increasing the top speed to 240 km/h. Inside, the dashboard was revised, allowing for the installation of a radio and sliding heater controls.
Our car, a E-series, was sold new in France in 1972 through French Ferrari importer Pozzi (Paris) to Mr Gillet.
Mr Gillet sold the car in 1977 to the second owner. He kept the 03296 for a little more than two decades and finally sold it to Mr. Bonfils. 
Mr. Bonfils, who is a renowned upholsterer based in the South of France, decided to totally restore the car. 
More than 4,000 hours and countless euros were spend to make the car more than perfect. 
Mr. Bonfils finally sold the car in 2022. 
Accompanied by  a tool kit, and documentation pertaining to the restoration, chassis number 03296 represents an exceptional opportunity to acquire an immaculately restored example of the final version of one of Ferrari most loved model. 
Specifications
Type :
Post-war car, Road car
ENQUIRE
Send to a friend
Send this car to your friend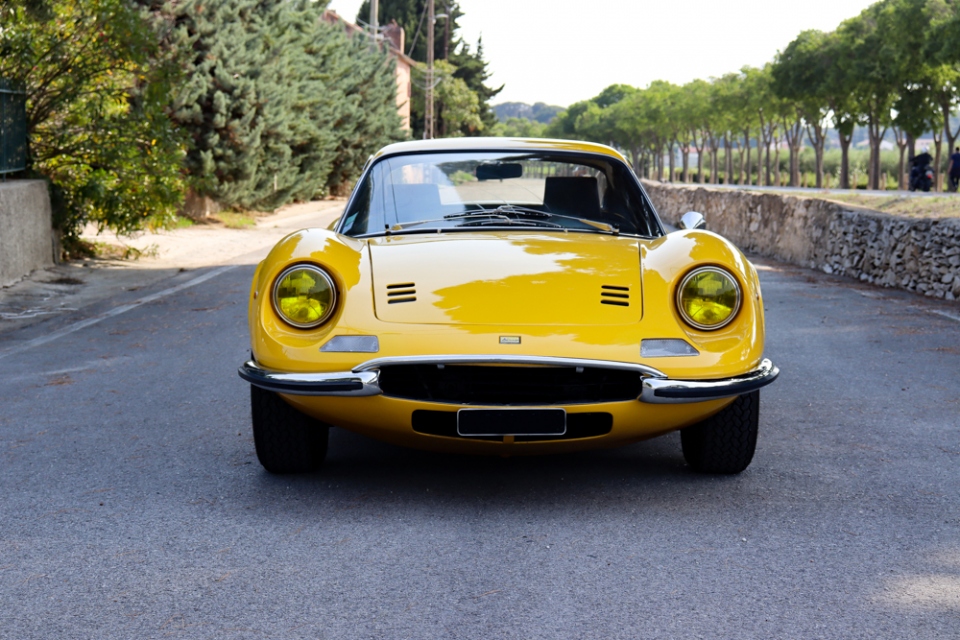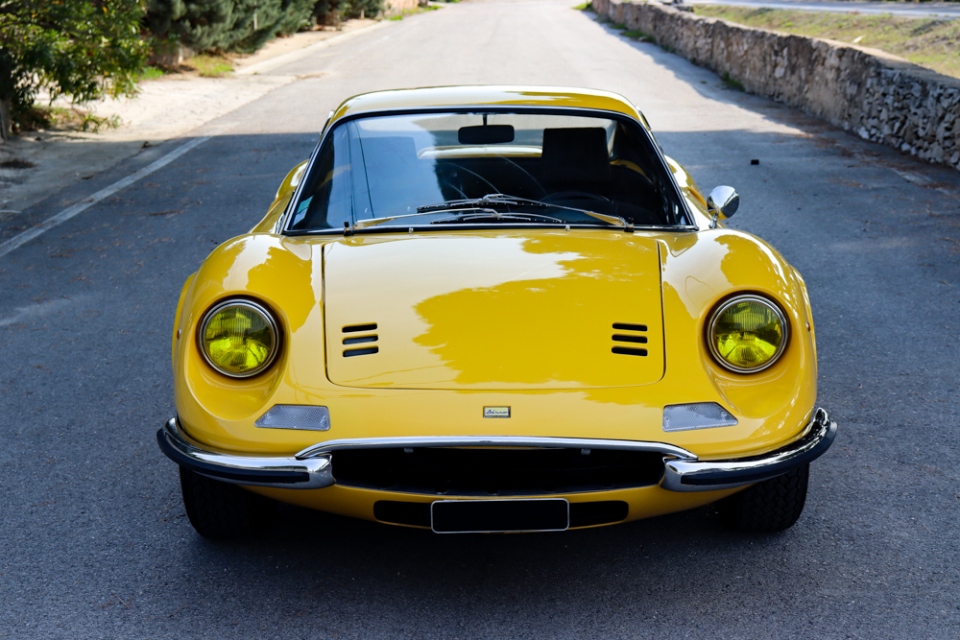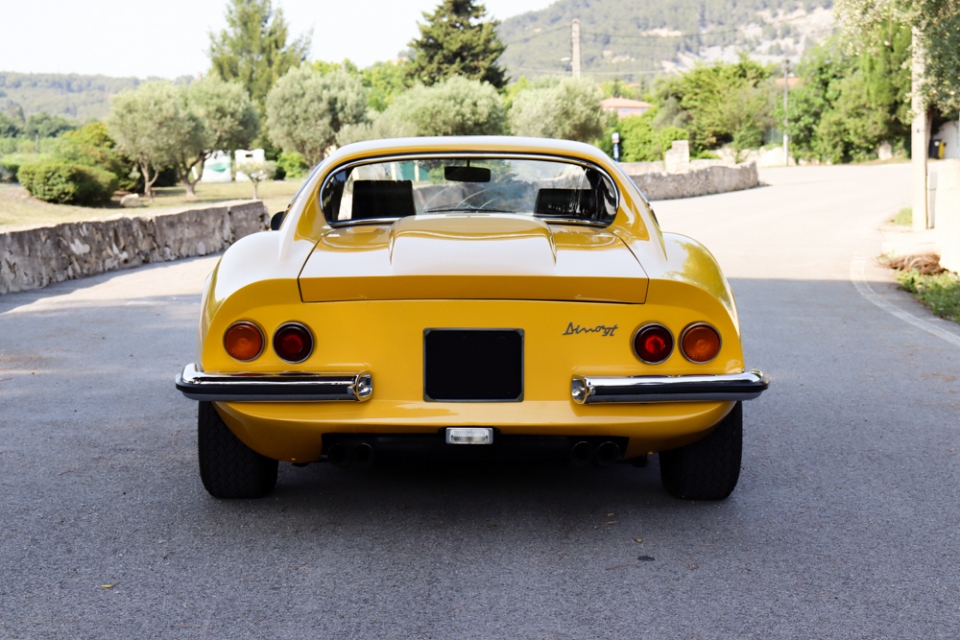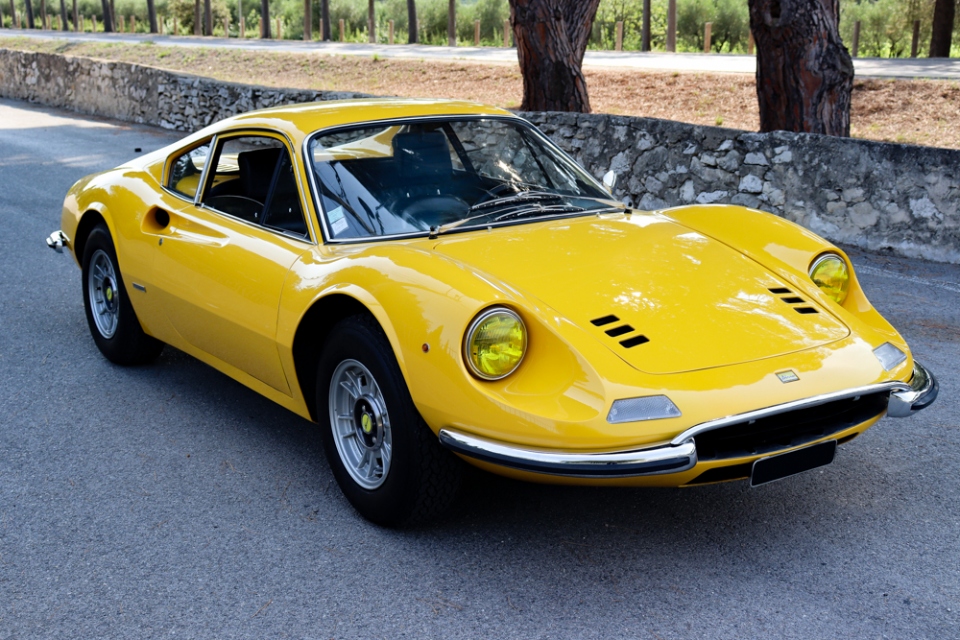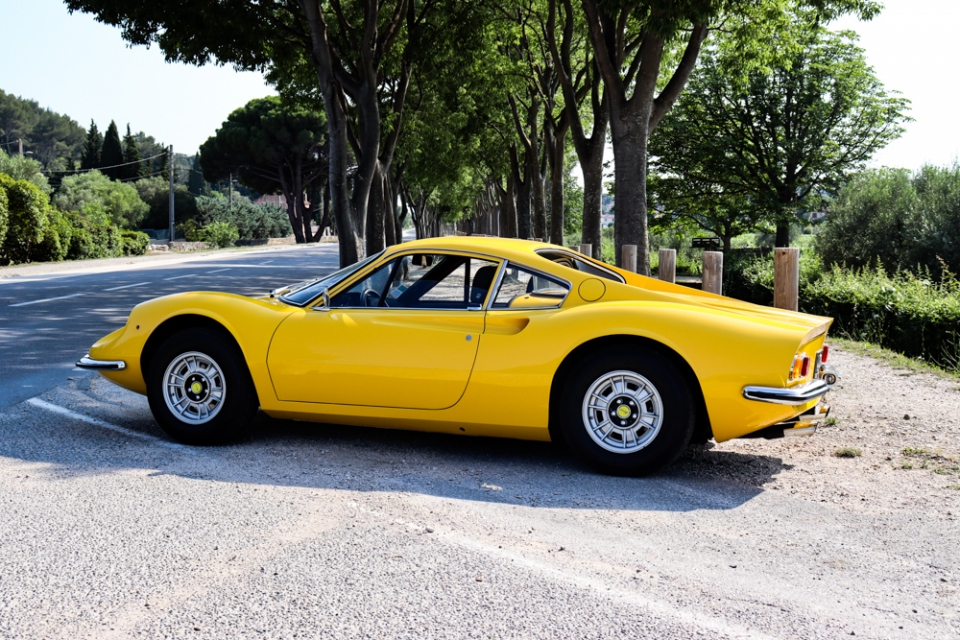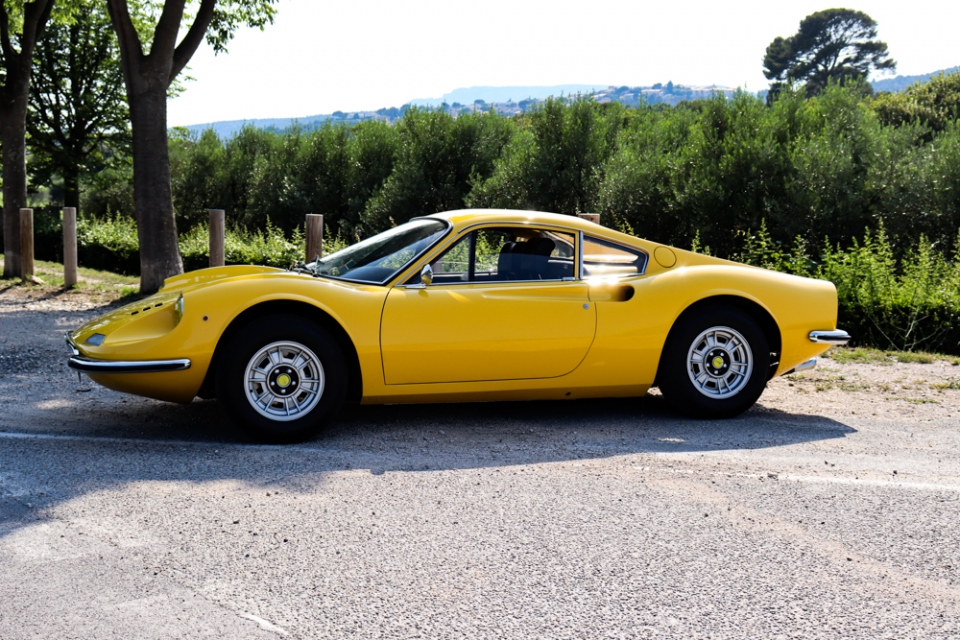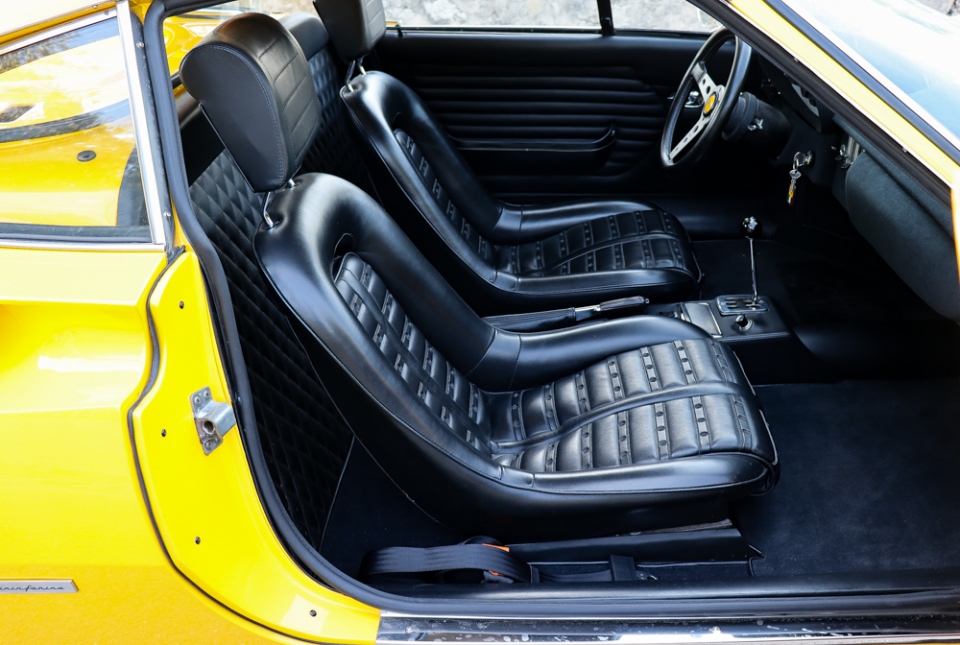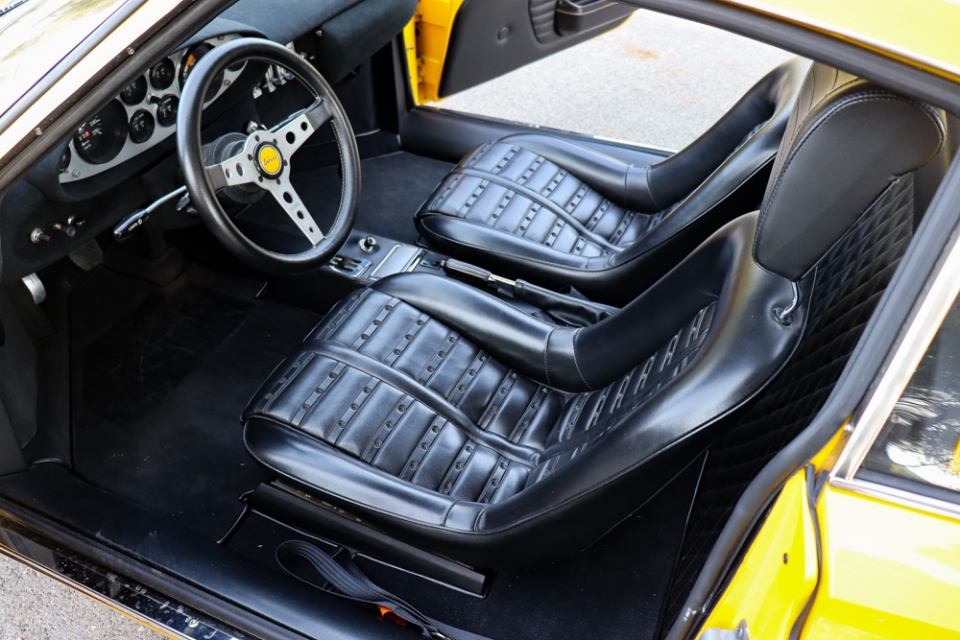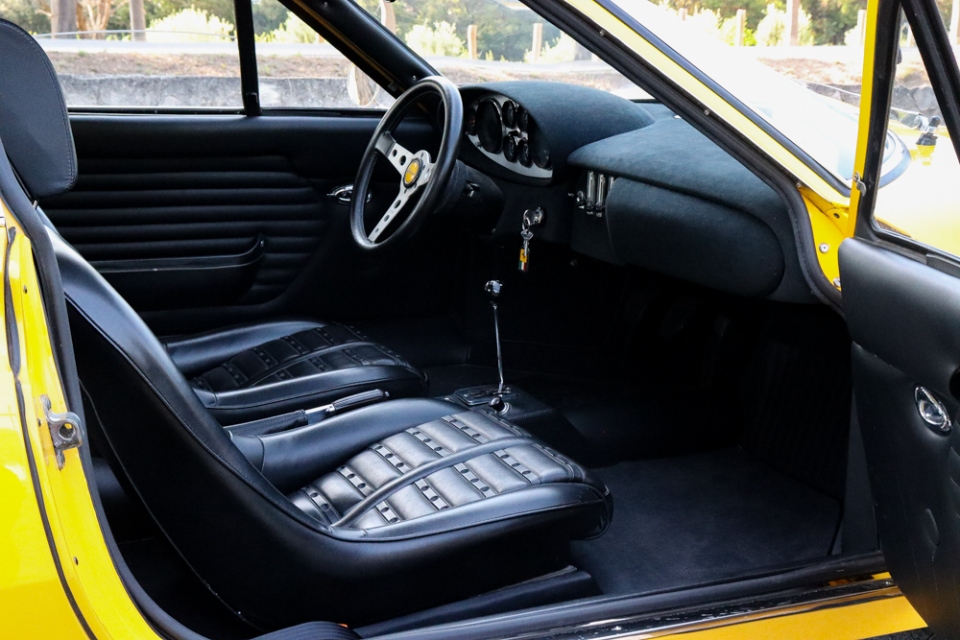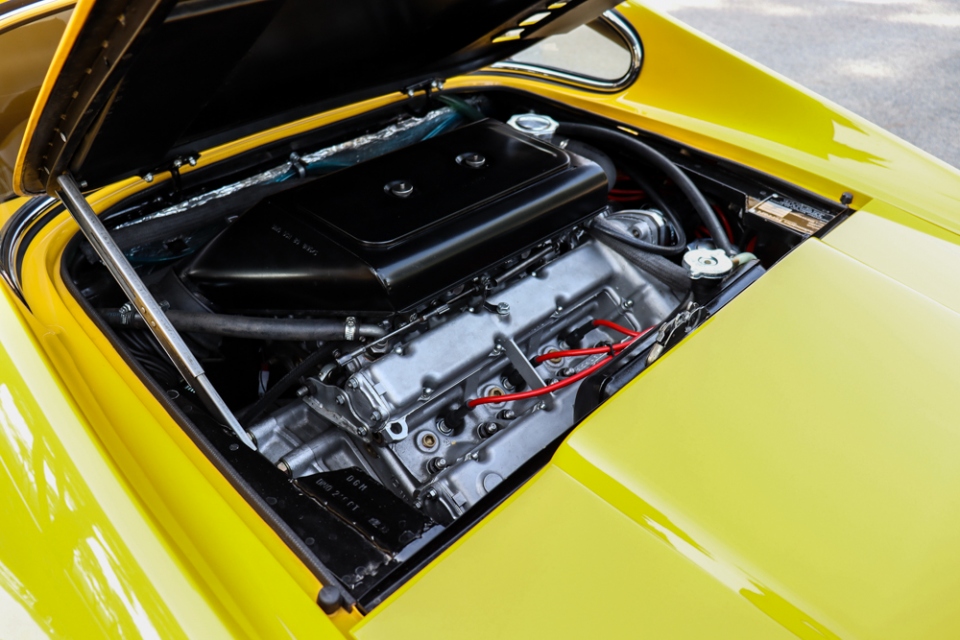 Enquire
This car is visible in our premises located in South of France, upon appointment only.
Should you want to receive additional information about this car, fill in the form below and we will answer to your enquiry as soon as possible