1968 FERRARI Dino 206 GT
At the 1965 Paris Salon, Pininfarina exhibited a mid-engined prototype Berlinetta speciale known as the "Dino 206 S".
After three more prototypes presented, production finally started in 1968 and ran until spring 1969 with 153 examples produced.
Later in 1969, Ferrari started to produce the Dino 246 GT (and then the 246 GTS), until 1974, with more than 3912 cars made.
Our car, a Ferrari Dino 206GT, chassis 00186, is the 44th of the 153 cars made by the factory.
The car was first registered in Milano - Italy, on 28 October 1968.
The car always stayed in Italy, with different owners, incluing 32 years (from 1982 - 2014) with the same gentleman, Mr. Salvatore d'Angelo.
He sold the car in 2014 to an Italian car enthusiast. At some point during his ownership, he removed the original engine from the car, replacing it with a Dino 2.0l competition engine.
Today, the car is running very well, the 'Rosso Dino' paint is absolutely wonderful and the original engine is included with the car.
The Dino 206GT is for sale with its Italian papers, FIA papers, passaporto tecnico and Massini report.
©PHG Art / phginternational.com for GTC
Specifications
Type :
Post-war car, Road car
Color :
Rosso Dino / Black leather
ENQUIRE
Send to a friend
Send this car to your friend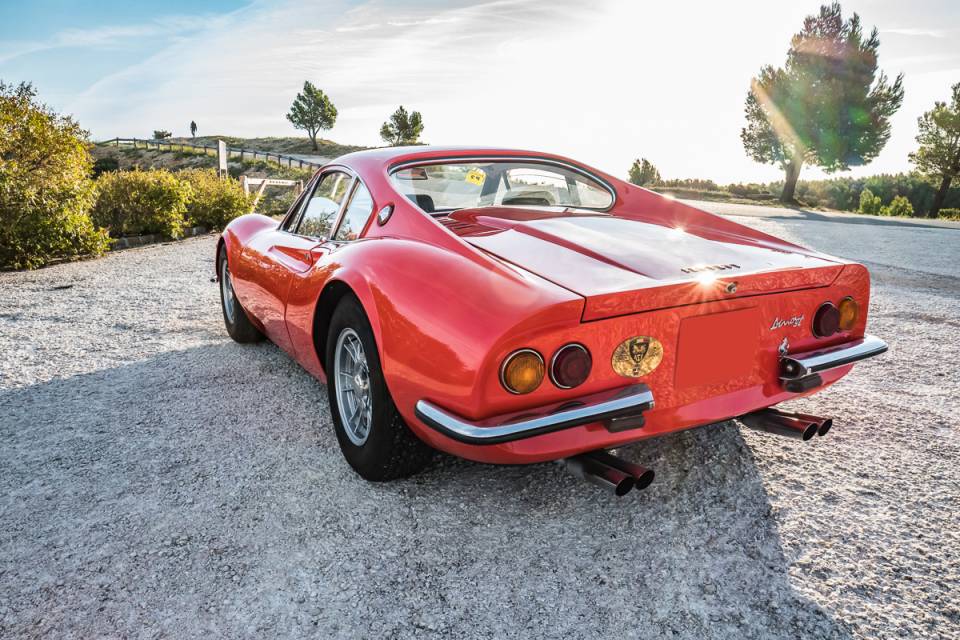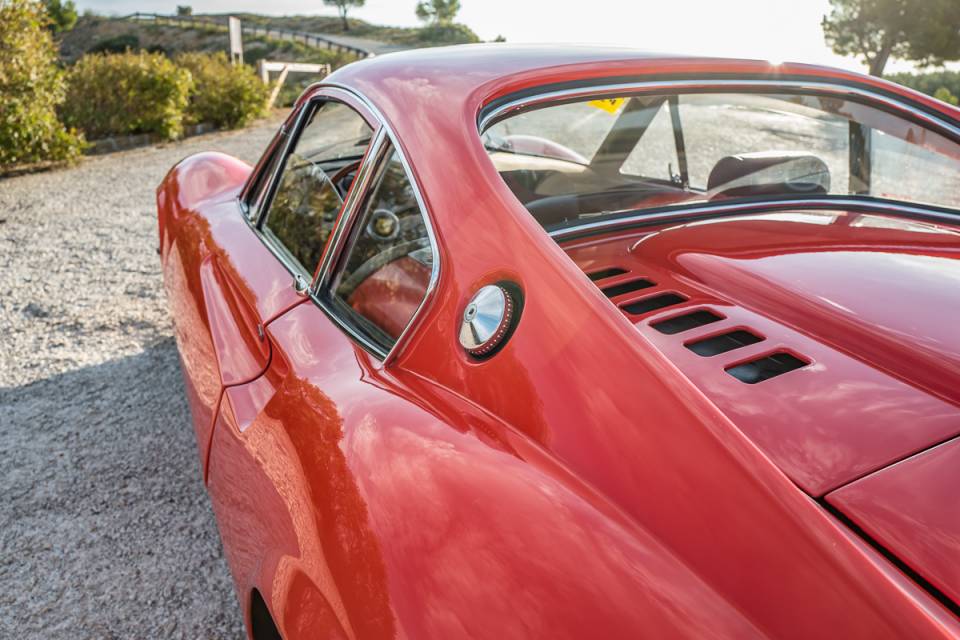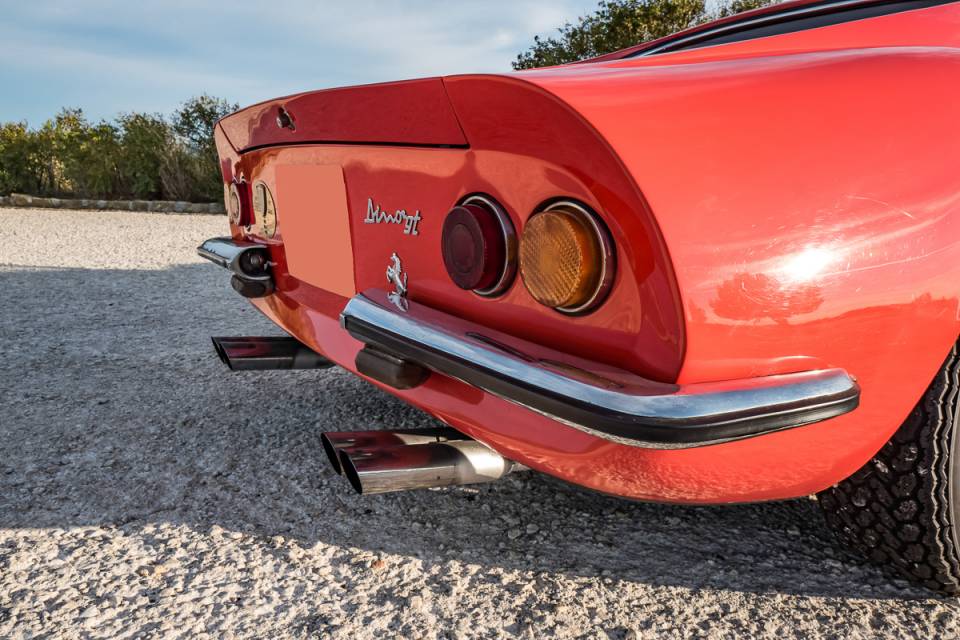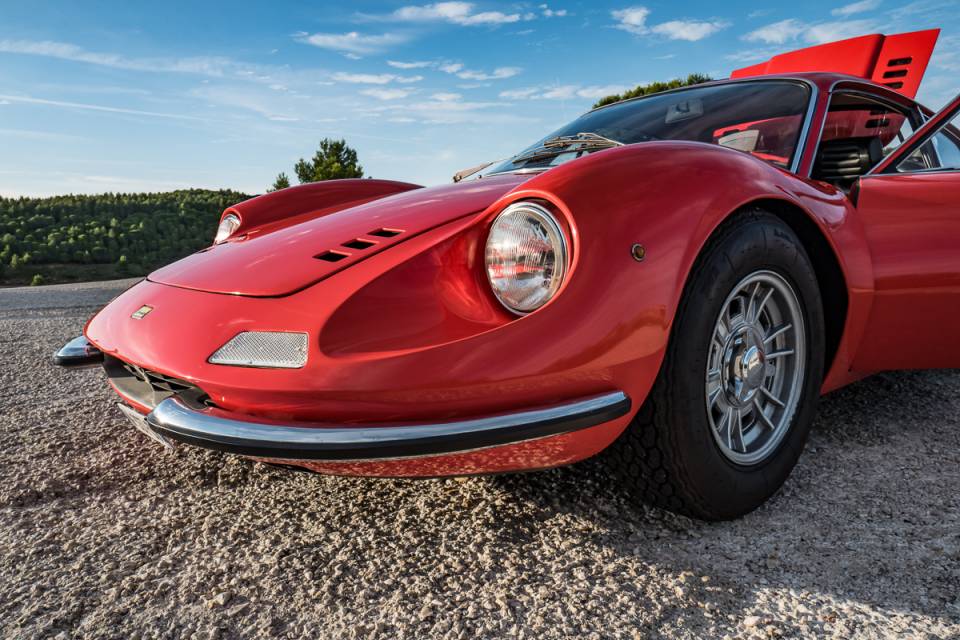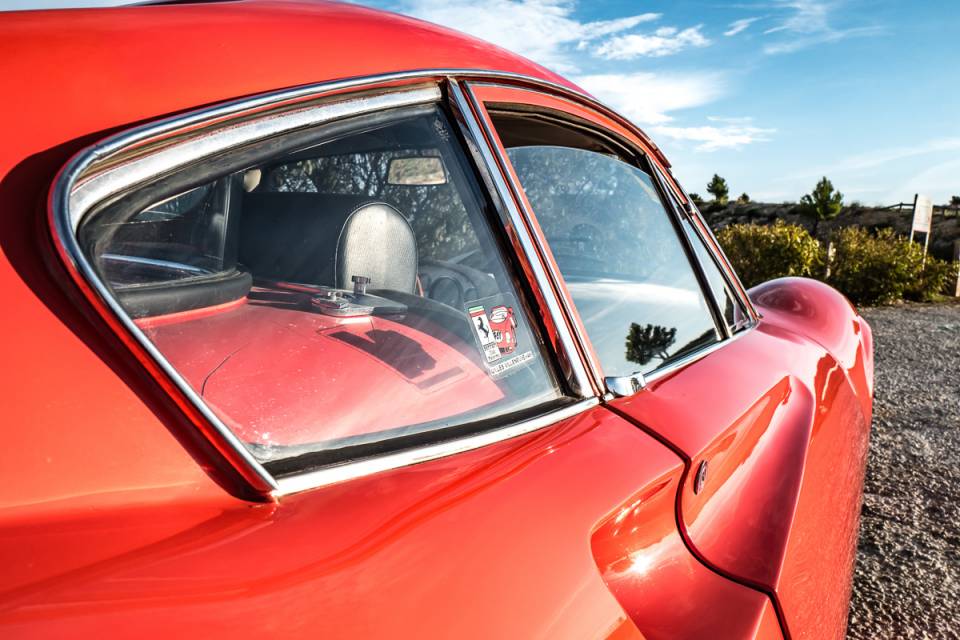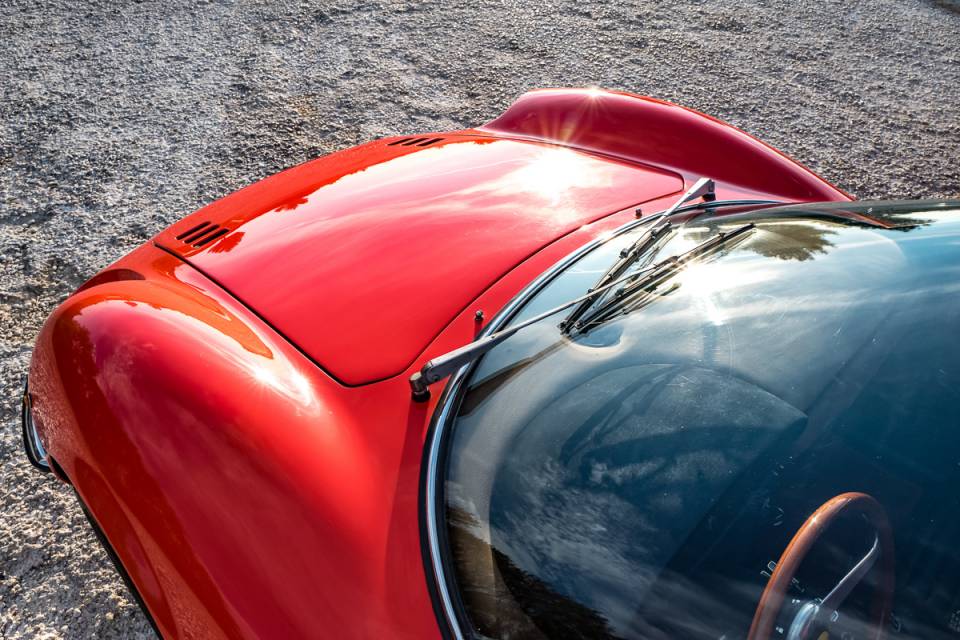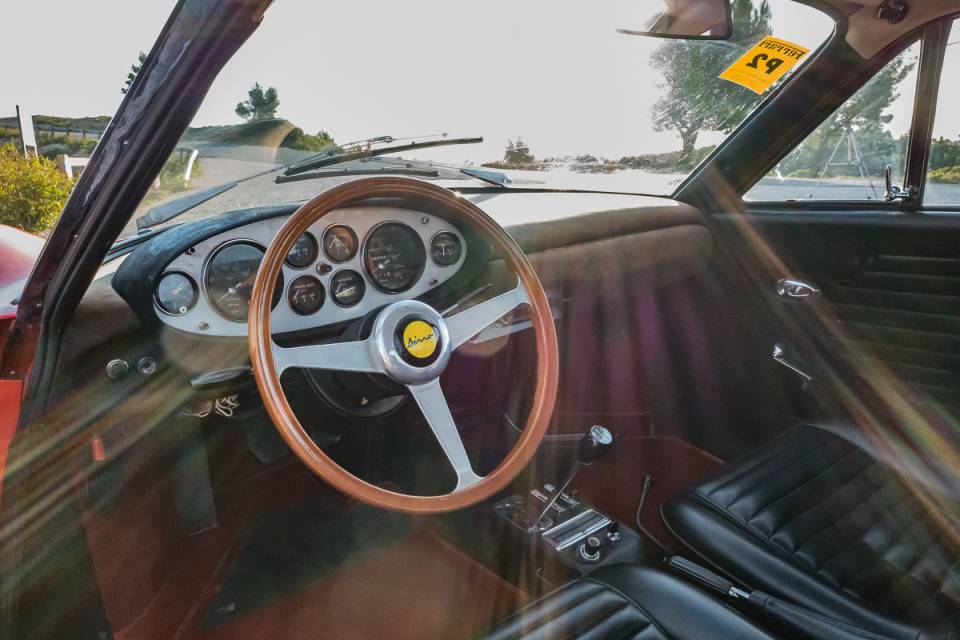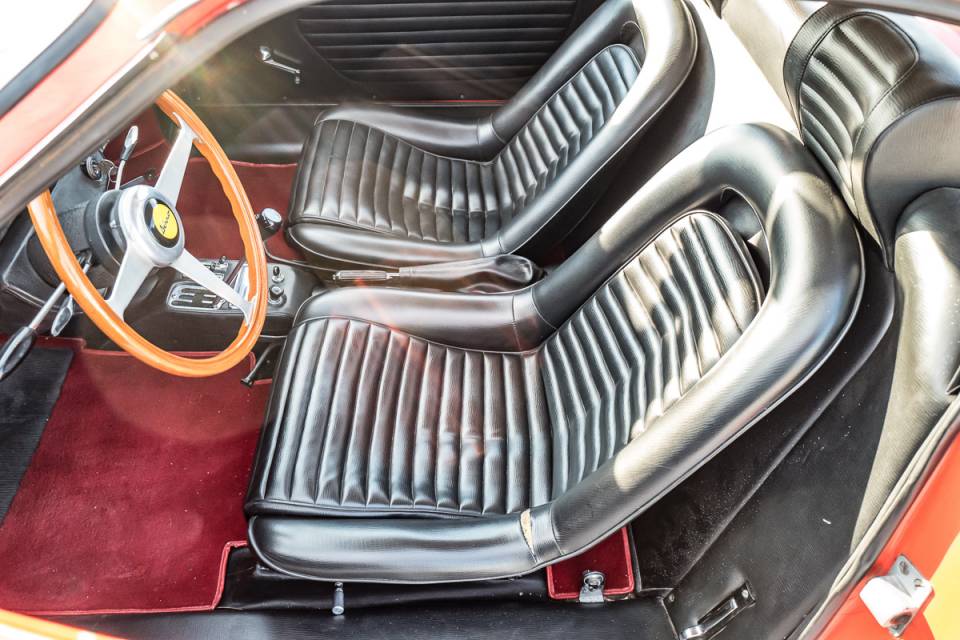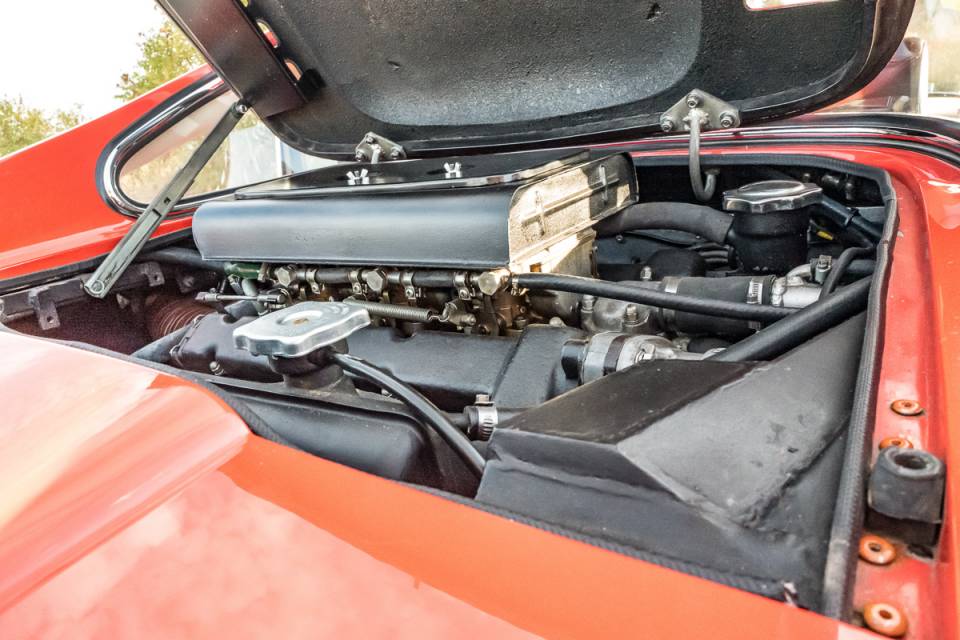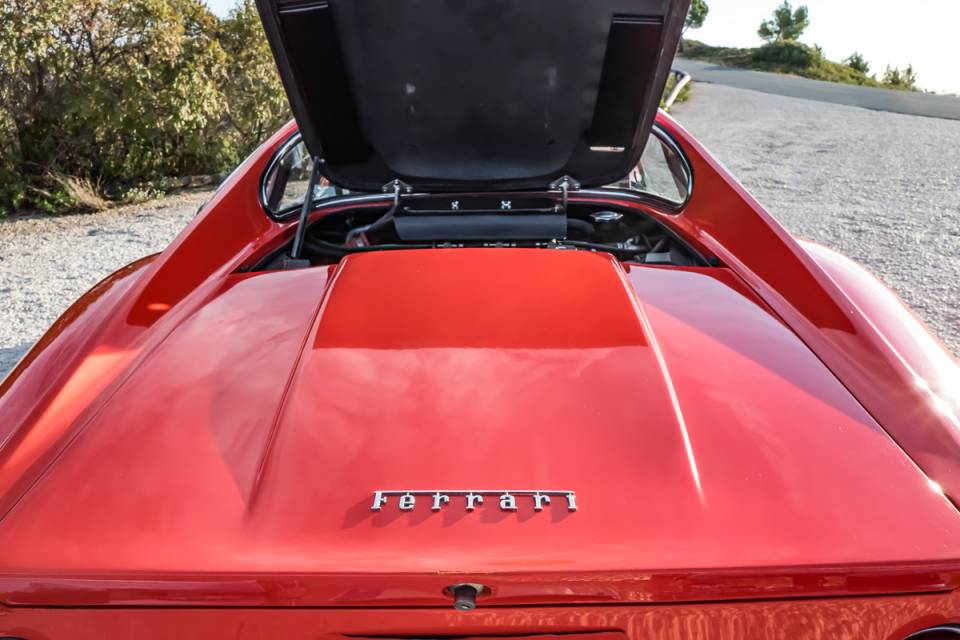 Enquire
This car is visible in our premises located in South of France, upon appointment only.
Should you want to receive additional information about this car, fill in the form below and we will answer to your enquiry as soon as possible